Time to smell some coffee. And apply it too! Say what? This non-greasy, lightweight, day cream with Arabica Coffee extracts moisturizes and energizes your skin at the same time. Paired with moisturizing Shea Butter and Vitamin E, it protects your skin from harmful free radicals and keeps it hydrated, all day long. Revive your skin with its antioxidant-rich formula and enjoy soft & supple skin, every day.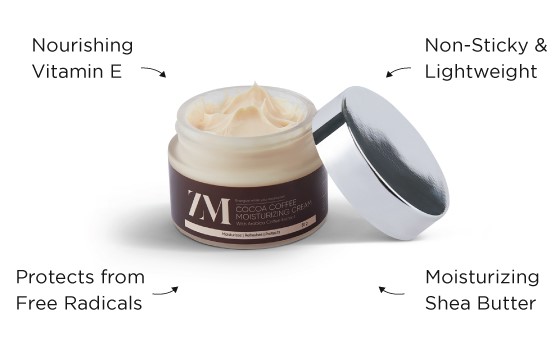 Small Molecule Formula
ZM introduces the first-of-its-kind 'Small Molecule Formula'. Most skincare products are made with large molecules that take time to absorb. We, on the other hand, have lightweight, small molecules that absorb quickly into the skin. Thus, the active ingredients penetrate deep and act on the root cause of your skin problems.